Compare All Businesses
Discover high growth businesses by looking at a ranked list of every business in the state.
See all businesses in WA
Everything about a Business
We mean everything: sales, products, pricing, customers, harvests, and much more.
View an example business
Dig into the Point of Sale
Connect to your retail POS system to answer complex questions about re-orders and sales.
POS Analytics

See what makes a business tick
See how much revenue a business makes each month, and drill down to see their most popular categories.
View trends over time
Learn when a business introduced a new product, or where they have been growing or slowing in sales.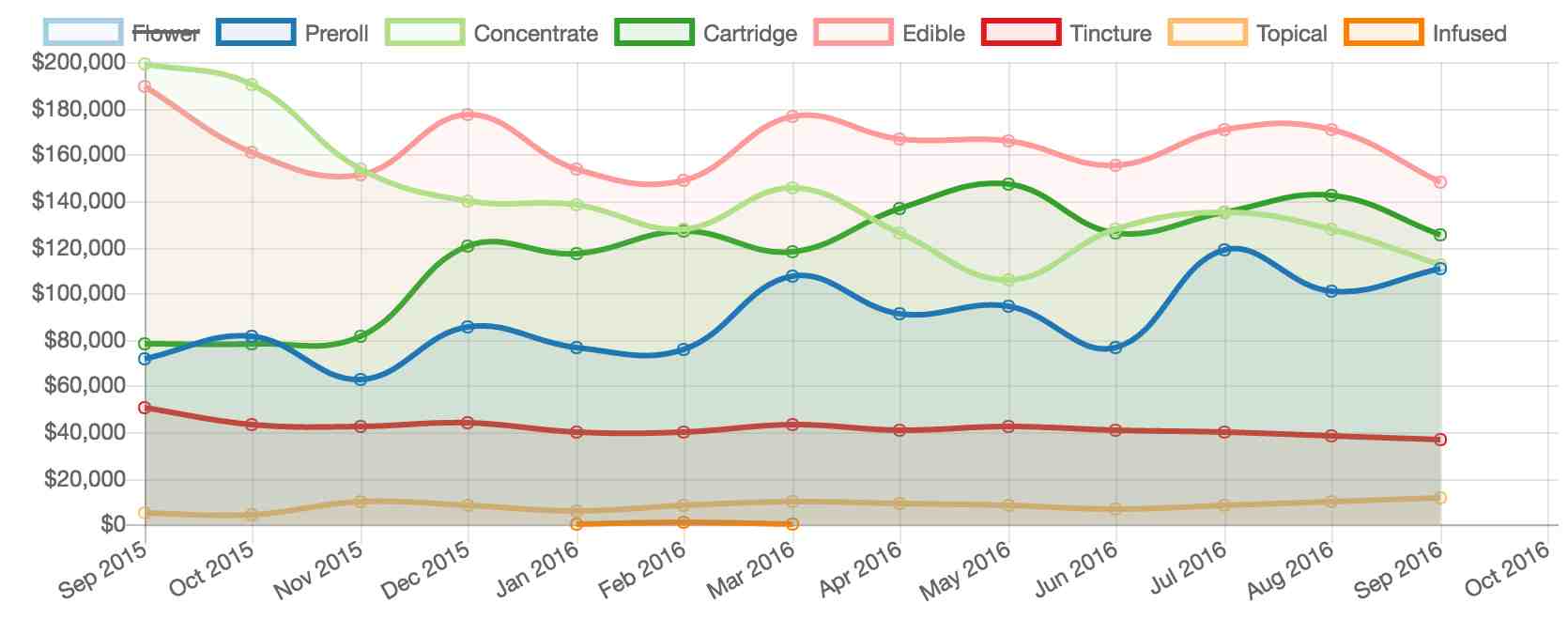 Discover top partners
Find out who the customers and suppliers are for any retailer or processor-producer. Sort by category, to find top vendors of different products.
Find the best products
See the most popular products. Our advanced analytics let you filter, sort, and drill down to find prices and performance - the answers you need.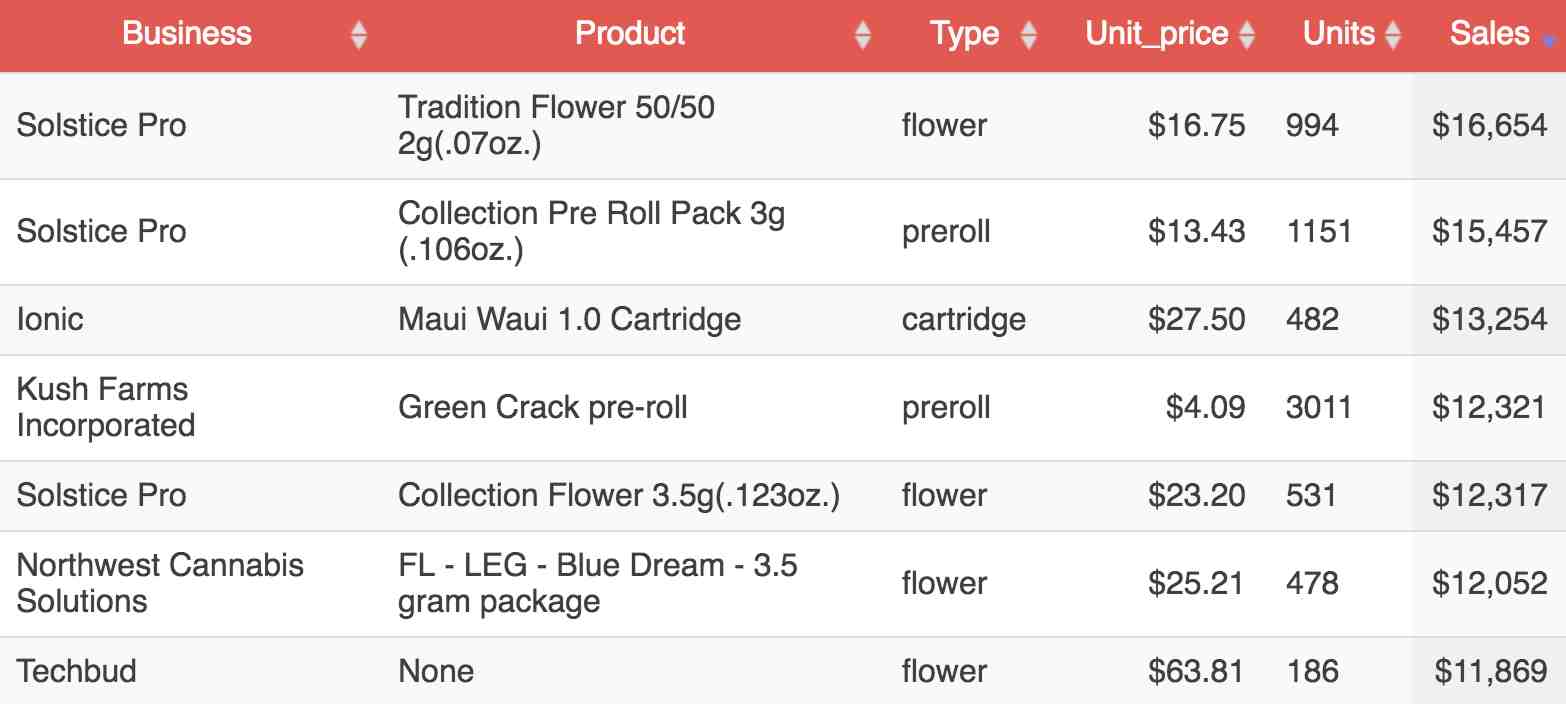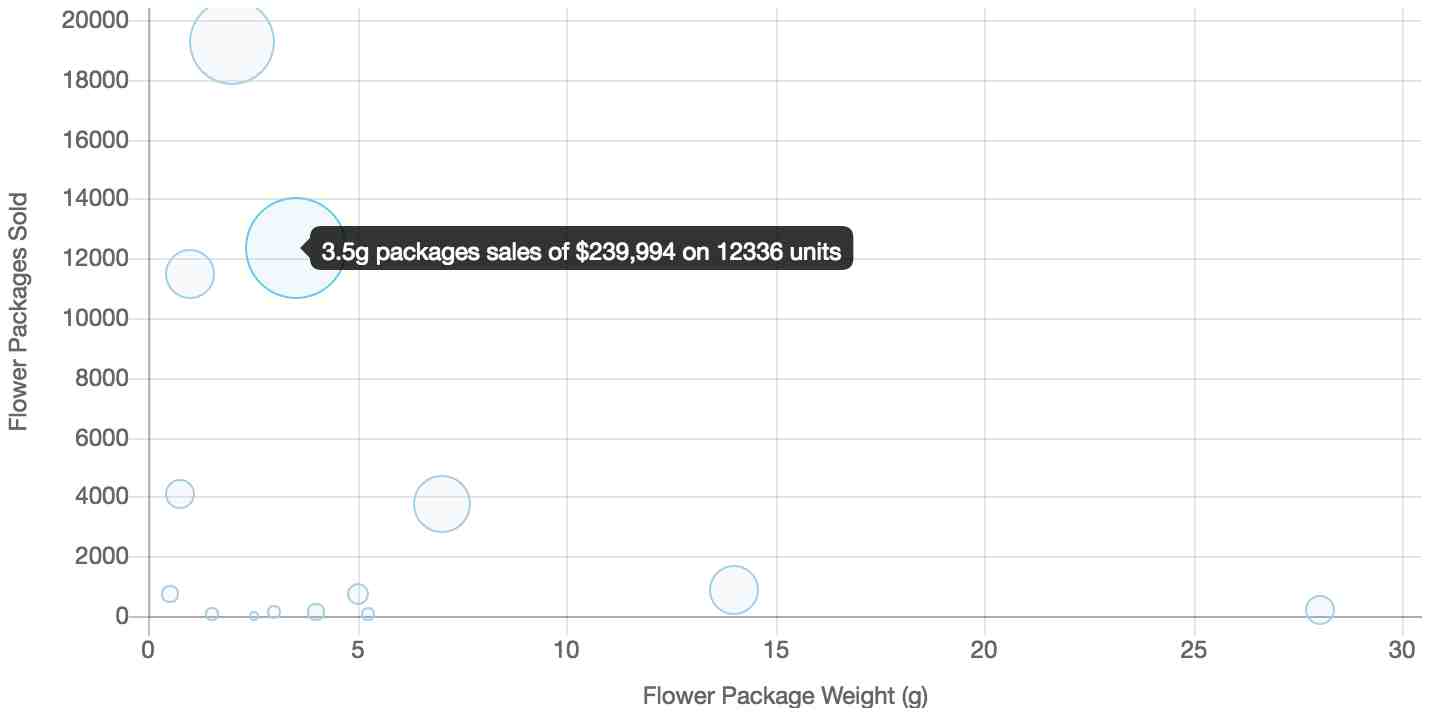 Compete on a level field
Our data comes from public traceability records provided by the state. We layer on more information, and give you powerful analysis at an unbeatable price — so every business can afford to see what's happening in the industry. See historical data for free, or upgrade see the latest. Learn more about how it works